A Helpful Guide to Answering the Question, "What is the Spring Season?"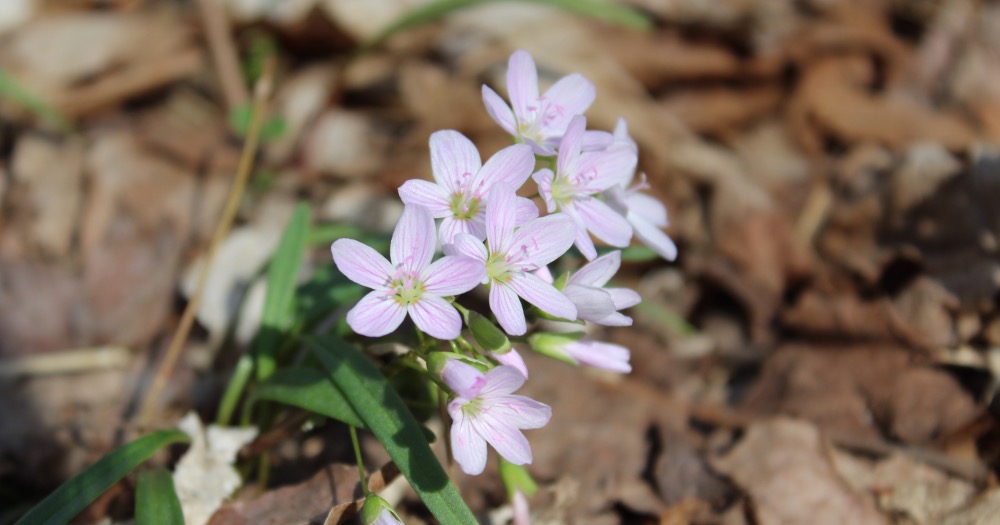 What is the spring season and what can it do for you in your classroom? Teaching the spring season is a great way to extend the weather studies your kindergarteners or 3rd graders started at the beginning of the school year. Spring is unique in each region and will have its own set of weather patterns to be studied. By studying your local spring weather, your students are getting to use real-world application of knowledge. They will also be getting place-based learning opportunities. This opportunity will also develop your students' science skills such as observing, science notebooking, writing and testing hypotheses, and analyzing data.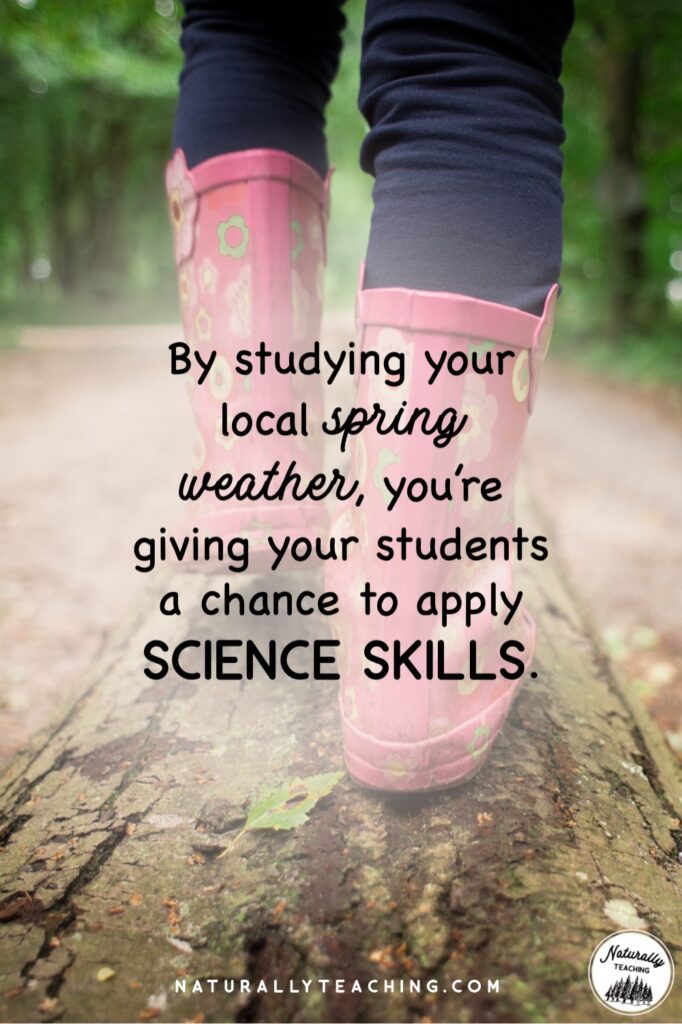 You'll find in this article suggestions on how to introduce the spring season to your students, information about spring weather and what it could look like, and how the winter to spring transition affects plants and animals.
Don't need all the info? Use this list to jump to the stuff you need:
How does the winter to spring transition affect plants?
How does the change from winter to spring affect animals?
Reptiles and amphibians in springtime
Mammals during the spring season
Affiliate disclosure: As an Amazon Associate, I may earn commissions from qualifying purchases from Amazon.com. This is at no extra cost to you. If you'd like to learn more, check out my disclaimers page.
What is the spring season?
When you are working with your students to discover the answer to the question "what is the spring season?", it's best to start with how the seasons are made. (If you're not sure how the seasons are made, check out this article, "A Helpful Introduction for Teachers Teaching the Four Seasons in School"). When you start with an explanation of how spring is made, you provide your students background information to draw upon for your spring unit. You can introduce the transition from winter to spring by reading a spring picture book.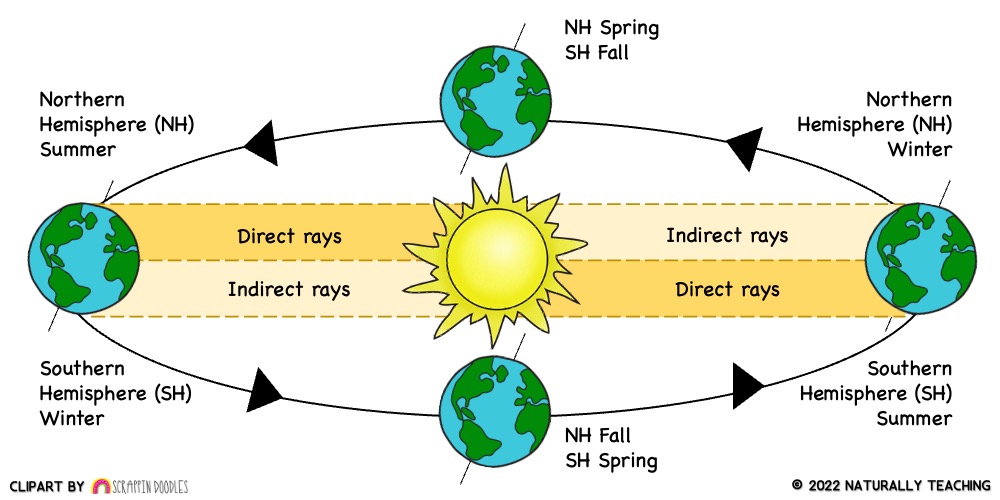 Teaching about spring: reading a picture book
Learning about how the seasons are made is a very abstract concept. Help your students see what's happening by reading a picture book about the spring season. Many authors have taken the time to carefully craft their words to help young readers better understand what is happening in space to make each season happen. Illustrators have also taken the time to diagram the author's words to help deepen the understanding. Some suggestions for picture books to read include: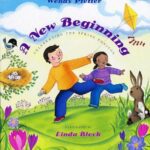 A New Beginning: Celebrating the Spring Equinox by Wendy Pfeffer is a great introduction to the spring equinox. Filled with LOTS of information, Pfeffer shares the reason for the seasons including the tilt of the Earth. She introduces how the animals and plants change during the transition from winter to spring. There is also mention of the change in weather and how the days get longer. Pfeffer also shares how people plant crops in the spring and how cultures throughout history have celebrated springtime.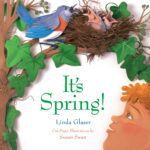 It's Spring! by Linda Glaser begins her story with the change in weather, leading children to not wear coats anymore. Other signs of spring introduced by Glaser include rain, plant buds opening, flowers blooming, the ground thawing, the smell of spring, plants sprouting, sleeping animals waking up, migrating birds coming back, baby animals being born and more. Although the author doesn't explain the astronomical reason for spring, she does mention the longer hours of daylight and the warmer weather patterns that make spring unique.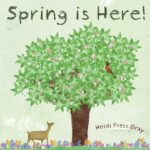 Spring is Here! by Heidi Pross Gray is a great introduction to spring for early childhood readers. The author simplifies the signs of the spring season in this repetitive and relaxing story and the illustrations are vibrant and lovely. Signs of spring introduced in this story include animals waking from their winter naps, migrating birds coming home, bright green leaves covering tree branches, birds nesting, flowers blooming, people planting seeds, sprouts appearing, clouds raining, and more.
Weather of spring
Teaching the spring season is helpful to observe and identify weather patterns throughout the year in kindergarten and 3rd grade classrooms (NGSS K-ESS2-1 and 3-ESS2-1). After you teach your students the reason for spring, you can start to get into the weather of spring and how it can help answer the question "what is the spring season?" Because there are neither direct or indirect sun rays on the part of the Earth experiencing spring, there are mild temperatures on average. However, since the organisms are used to the cold of winter, these mild temperatures feel quite warm in comparison. Cloudiness and rain are also very common in spring, hence the old rhyme "April showers bring May flowers". There are also longer hours of daylight, a welcome change to your students who will be happy to spend more time outside.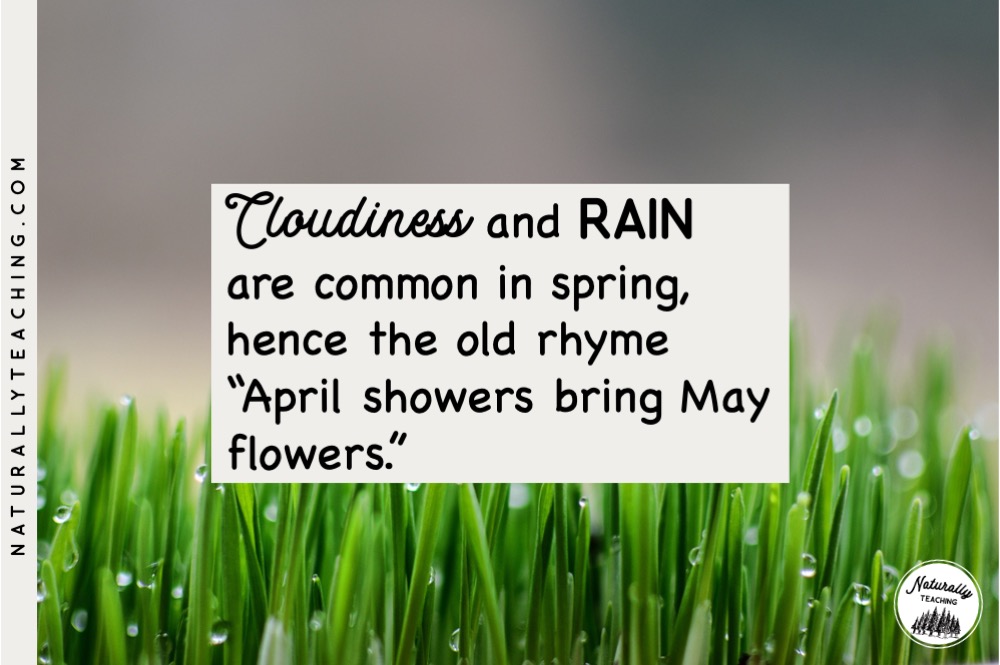 The transition from winter to spring is a joyous one for your students who are more than willing to shed their layers to enjoy their new-found warmth. One way to help your students remember what outdoor gear to bring for recess is by studying the weather each day at calendar or as part of their morning work. If you have jobs in your classroom, you could have a meteorologist who takes the weather data for the day. Another idea to study the weather each day would be to project a weather forecast onto the board as your students enter the classroom. This real-world data can also help them develop life skills that will play a part in their everyday lives as they get older.
After they have talked weather, help them think through the types of clothes that they would need in order to be comfortable outside (this also helps you so you don't have kiddos complaining about being cold during or after recess). Although it feels warmer outside compared to winter, they should still have jackets to keep their body heat close to their bodies, they will likely need extra socks in their backpacks for when they return inside with wet feet, and they should be wearing waterproof boots as the ground thaws, the snow melts, and the rain falls.
How does the winter to spring transition affect plants?
Teaching the winter to spring transition can help your students discover that the plants that have been bare all winter now have what they need to grow. Triggered by the longer hours of daylight, the plants are coming out of their dormancy and are getting ready to make food this spring.
Maple syrup season is a great way to introduce the winter to spring transition. When the weather shifts to freezing at night and above freezing during the day, the sap in the maple trees moves from the roots to the branches of the trees. This leftover food from the fall holds sugar that opens the buds on the tree branches. These buds contain new leaves that help the maple tree make new food from spring to fall. (Want to learn more about maple syrup season? Check out the article "How Maple Syrup Season Can Help You Teach Elementary Students.")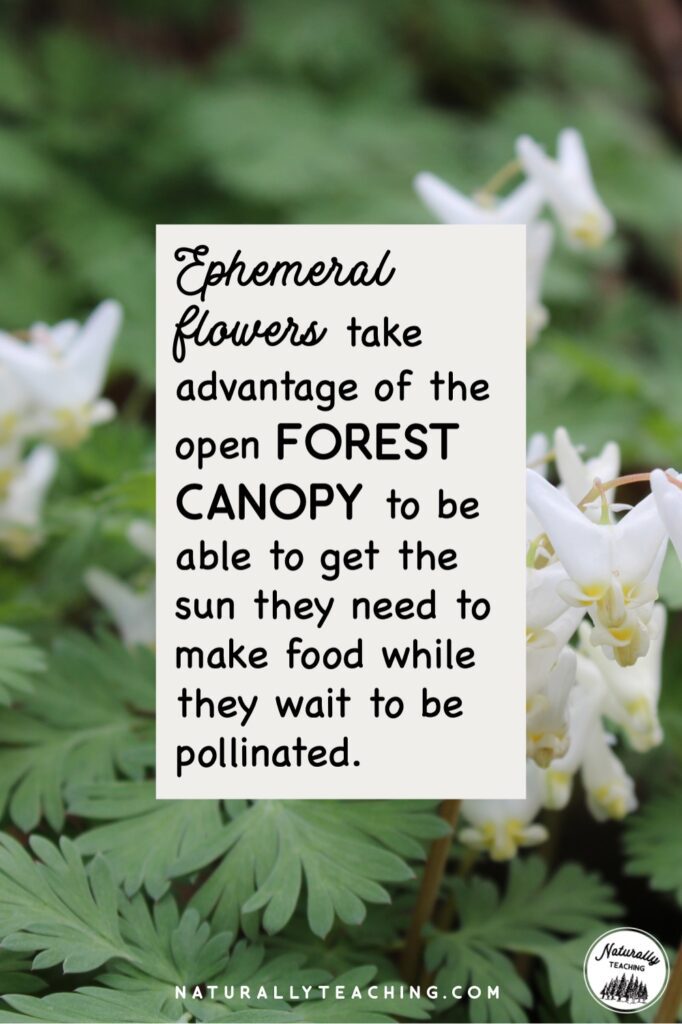 Spring is a time known for flowers, and there are special flowers that appear in the forest before the leaves of the trees open up and take all the sunlight. In early spring, usually after the snow has melted, ephemeral flowers will sprout. These flowers, like Bloodroot and Trout lily, take advantage of the open forest canopy to be able to get the sun they need to create food while they wait to be pollinated. These special flowers are very important for the early pollinators that emerge in the beginning of spring.
Many plants will begin their lives in spring, sprouting from seeds leftover from the previous spring, summer, or fall. Once the temperatures are warm enough and there's enough sunlight and water, sprouts will begin to make their way out of their seed cases and up into the air. The green is a welcome sign after all of the gray, white, and brown of winter!
How does the change from winter to spring affect animals?
Teaching the change from winter to spring can help your students understand what is happening to the animals around them. Animals, like plants, were triggered by the longer hours of daylight to come out of their winter routines and get ready for a time of abundance, growth, and reproduction.
What do birds do in the spring?
Some birds have spent the winter away from their nesting grounds. If a bird eats fish, aquatic plants, nectar from flowers, insects, or fruit, they often head south where those foods are more readily available. During the spring, however, they will make the long journey back to their nesting grounds. Their nesting locations have everything they need for shelter, food, water, and space to be able to reproduce and perpetuate their species.
When the birds return from their wintering grounds, some partake in mating rituals like the American woodcock, aka the timberdoodle. The male woodcock finds a clearing at sunset or right before sunrise, steps its feet making a distinctive "peent" noise, he flies up to 100 feet in the air, and descends in a circular pattern to land in almost the same spot he flew from.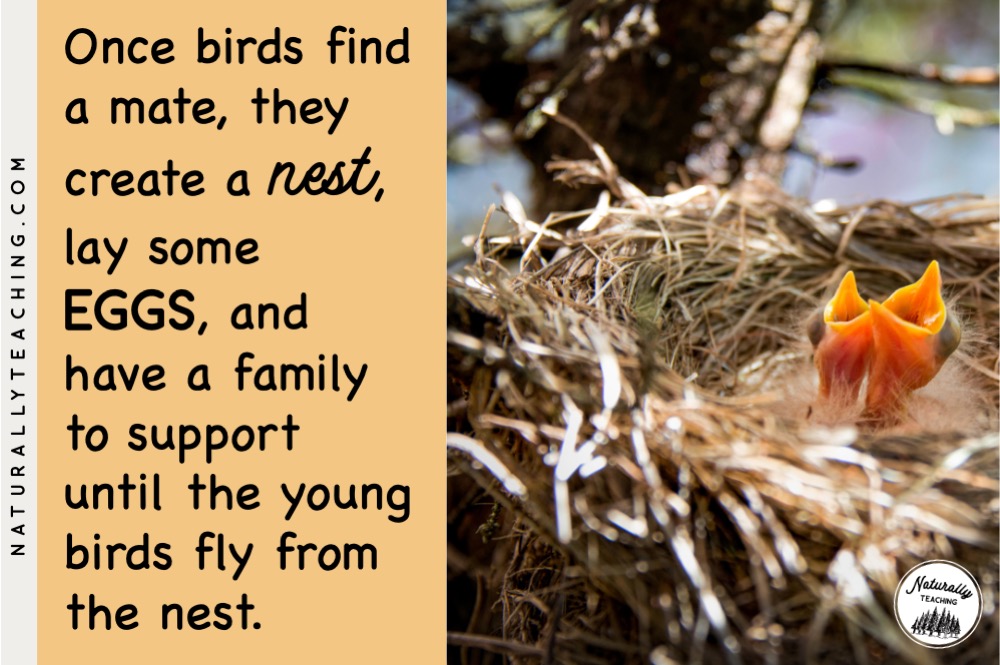 Once birds find a mate, they create a nest, lay some eggs, and have a family to support until the young birds fledge, or fly from the nest. Some birds construct nests while others modify pre-existing nests to be able to care for offspring. There are some birds that begin this process early, such as Great Horned owls who begin nesting in February, compared to Baltimore Orioles who wait until April. Some birds will have one clutch, or set, of babies that they take care of for the entire spring and summer, such as the Bald Eagle, whereas others could have five or more clutches in a nesting season, such as the Mourning dove. What is the spring season? For birds, it's the "getting busy" season!
Insects in the spring
Insects in the spring are a little slow to get started. Some insects have spent the winter in diapause, a rest-like condition where they reduce their metabolism functions as low as they can to conserve energy. These insects stir when the weather warms, the snow melts, and the days grow longer. Some of the early risers include Mourning Cloak butterflies and queen Bumblebees. These early pollinators rely on the ephemeral flowers mentioned earlier in the article to provide the food they need.
Other insects have spent the winter in their pupa stage. Those that were in their pupas will emerge as adults and will either find mates or find food. Some of these creatures, like Cecropia moths, metamorphose without mouth parts or digestive systems. After they emerge from their cocoons, their only job is to find a mate and reproduce.
The insects that spent the winter in their larval stage will come out of their dormancy and find food. Some will spend more time as larva while others will pupate soon after the spring has begun. There are some insects that spent the winter as eggs, such as Praying mantises. These insects hatch and begin their lives in the spring searching for the things they need to grow and survive until fall.
Reptiles and Amphibians in springtime
Reptiles and amphibians spent the winter in a rest-like state known as brumation. In the springtime, these creatures emerge when the days are warmer and the hours of sunlight are longer. Some of the first amphibians to emerge in the spring are mole salamanders and small forest frogs such as Spring peepers and Wood frogs. These amphibians take advantage of a unique spring ecosystem called vernal pools. Vernal pools are temporary ponds that are made by melting snow and spring rains. Depressions in forests fill with these waters and the frogs and salamanders migrate to these pools to lay their eggs. Since these pools do not last all year, they are not filled with fish and large reptiles that will eat the eggs and tadpoles, giving the amphibians a better chance for their offspring to survive.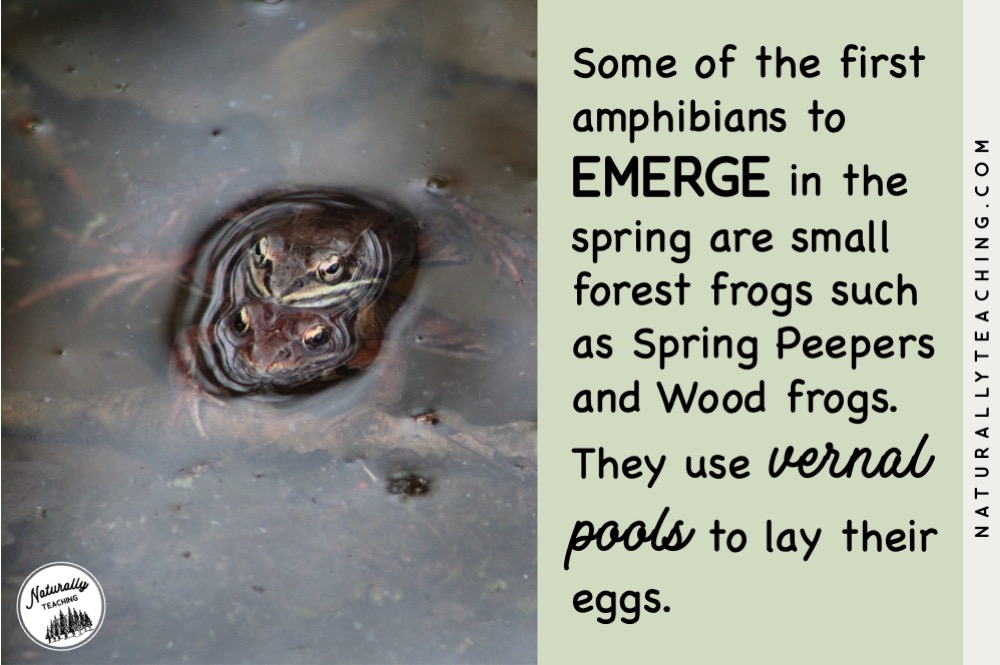 Larger frogs, such as Bullfrogs and Green frogs, will emerge after the forest frogs and will mate in the early summer. Reptiles tend to emerge after the forest frogs as well and spend the beginning of the spring starting up their typical routines of finding food. Some turtle hatchlings stayed underground in their nests during the winter and will emerge in the spring. These little animals migrate from their dry nests to the nearest body of water to begin their lives.
Where are fish in the spring?
What is the spring season? For fish, it's spawning season. For those unfamiliar, the term spawning refers to a female fish laying eggs in the water and a male fish fertilizing as many eggs as he can. This is the most common way that fish reproduce. In the northern half of the United States, many fish spawn when the temperatures outside rise above 50℉, or 10℃. Each type of fish has their own predictable habits when it's spawning season which leads them to be fished by anglers.
Mammals during the spring season
Mammals spend the spring season getting ready to have offspring as well. Some of the mammals spent the winter in dormant states such as hibernation or torpor. Others endured the cold and adapted their behavior or their body. When the spring season arrives, the longer hours of daylight signal to the mammals to find a mate and get to making babies.
Some mammals have short gestation periods, such as mice, allowing them to have multiple sets of babies in a year. Other species have longer gestation periods, such as Gray foxes, allowing them to have one litter instead. All mammals provide parental care to their young until they are old enough to support themselves in the wild.
So, what is the spring season? It is a time of renewal, growth, and life. Teaching about the spring season holds so much value for your students while also helping you to fulfill your curricular goals. By teaching about springtime, your students get to study the weather patterns of the season, practice their scientific skills, and see how nature is interconnected with real-life applications of new knowledge during place-based learning opportunities. Enjoy this wonderful season with its warmer temperatures, natural surprises, and energy; it's sure to bring your students (and yourself) so much joy and happiness!
Looking for activities to help you and your students discover the answer to the question "what is the spring season?" Check out my spring seasonal resources with activities like a winter to spring sorting worksheet, a seasonal booklet, and an outdoor scavenger hunt!
---
Bibliography
Welch, S. 2019, March 25. How to Plan Fishing Trips Around Spawning Seasons. Retrieved from https://www.farmanddairy.com/top-stories/how-to-plan-fishing-trips-around-spawning-seasons/543575.html
---
Affiliate Disclosure
I only endorse things that I've personally used, come highly recommended by trusted peers, or I've done extensive research on. As an Amazon Associate, I may earn commissions from qualifying purchases from Amazon.com. This is at no extra cost to you, the commission is covered by the company.
I am recommending products that I think will be genuinely helpful and useful, and not because of the small commissions that I receive. Please only purchase items if you believe that they will help you achieve your educational goals. If you'd like to learn more, check out my disclaimers page.
---
Do you have an amazing way that you spend time discovering the answer to the question, "what is the spring season?" Include your favorite activities in the comments!
Looking for other articles about the seasons to help you teach weather all school year long? Check these out!
"A Helpful Introduction for Teachers Teaching the Four Seasons in School"
"A Helpful Guide to Teaching About Fall in Elementary School"
"A Helpful Guide to Teaching the Season Transition to Winter"